June Newsletter 2014
Issued on June 1 2014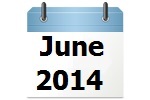 Full Text
Download
Summary
The future of this country is very much bound up with whether we're going to be an open, inclusive and participatory society, and this future must include people with disabilities. Although economic recovery is beginning to take hold, this group continues to be left behind. Since the onset of the recession, the cumulative impact of cutbacks has acutely damaged the services and supports that people with disabilities need to live ordinary lives in their own communities. Seven years of austerity is a long time for those who were already struggling at their commencement.
Budget 2015, taking place on 14th October, must protect and invest in people with disabilities and their families. This budget, unlike those which have gone before it, cannot be driven by financial considerations alone, but by the pursuit of sustainable social outcomes. There is a growing level of need which has unjustly been ignored: the downturn can no longer be used as a reason for depriving people with disabilities their basic rights as citizens. Further cuts to vital services and much-needed income supports for people with disabilities will not be acceptable. Confidence in economic recovery must also translate into confidence in knowing that people have a strong fabric of social supports behind them.
DFI is in the process of developing its Pre-Budget Submission, and we will be using it to make the case for an inclusive society that leaves nobody behind. Our work over the past year – including our Mid-Term Review of the Programme for Government, our 'Access to Life' report on Personal Assistant services and our Elections 2014 manifestos – has clearly highlighted the difficulties and challenges facing people with disabilities and their families. Government must use this Budget to demonstrate their commitment to this group by protecting the services and supports which enable them to live with the security and independence they are entitled to.
John Dolan, Chief Executive Officer