Member Engagement
DFI: A Federation of Our Members
The Disability Federation of Ireland (DFI) is a national Federation of 120 member organisations working collaboratively to achieve a fully inclusive and equitable society under the UN CRPD. Our membership is both diverse and expanding, spanning all six HSE Health Regions.
"DFI unites so many voices. It is so powerful to have service providers and disabled people working together". - Associate Member, CHO 1
Member Spotlight

In this monthly feature we put the spotlight on one of our member organisations and the vital work that they do in the sector. You can check out some of our archives stories here.
Member Newsfeed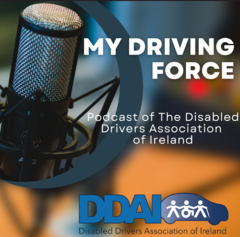 We also share a Member Newsfeed on the website so as to keep you up to the date with the ongoing work, projects and campaigns that our members are engaged in. You can check that out here.
Who Can Apply for Membership?
Membership of DFI is open to any organisation, body, or group who can evidence a commitment to improving the status of people with disabilities in Ireland, under the UN CRPD. We do not currently accept individual applications for membership.
"We have to battle for everything as service providers. We are continually stretched in everything we do. Having DFI to represent us takes the pressure off". - National Affiliate Member
Types of Membership
We operate two types of Membership: Affiliate and Associate.
Affiliate Membership
Affiliate Members of DFI are registered charities providing services and supports primarily towards the inclusion of all disabled people under the UN CRPD. Our 103 Affiliate Members are the foundation of the Federation; working collaboratively with us towards the realisation of our Mission.
You can find a full list of our Affiliate Members here.
Our Affiliate Members include:
Ability West
Acquired Brain Injury Ireland
ACTS
AHEAD
Aiseanna Tacaiochta
AK Inspired Ability
Alzheimer Society of Ireland
Anne Sullivan Centre
Arthritis Ireland
Arts and Disability Ireland
Aspire
Athlone Access Awareness
Autism Initiatives Ireland
Autism Support Louth and Meath
Bluestack Special Needs Foundation
Bodywhys
Care Alliance Ireland
Central Remedial Clinic
Cheshire Ireland
Children in Hospital Ireland
Childvision
Chime
CIL Blanchardstown
CIL Carlow
CIL Cork
CIL Donegal
CIL Galway
CIL Kilkenny
CIL Longford
CIL Offaly
CIL Sligo
CIL Tipperary
CIL Waterford
CIL Westmeath
CIL Wexford
Cork Deaf Association
County Roscommon Disability Support Group
Cystic Fibrosis Ireland
Dara Community Living
Debra Ireland
Disabled Drivers Association
Down Syndrome Ireland
Dyslexia Association of Ireland
Dyspraxia DCD Ireland
Employability West Cork
Enable Ireland
Epilepsy Ireland
Family Carers Ireland
Fighting Blindness
Galway Autism Partnership
Grow
HAIL
Headway Ireland
Heart Children Ireland
Huntington's Association of Ireland
iCare
Irish Motor Neuron Disease Association
Inspire Wellbeing
Irish Deaf Society
Irish Guide Dogs for the Blind
Irish Hemophilia Society
Irish Heart Foundation
Irish Kidney Association
Irish Society for Autism
Irish Wheelchair Association
KARE
Lakers Sport and Recreation Club
Leitrim Association of People with Disabilities
Lucan Disability Action Group
Mental Health Reform
Migraine Association of Ireland
Multiple Sclerosis Society of Ireland
Muscular Dystrophy Ireland
National Federation of Arch Clubs
NCBI
Neurofibromatosis Association of Ireland
Neurological Alliance of Ireland
North Tipperary Disability Support Services
North West MS Therapy Services
Parkinsons Association of Ireland
Polio Survivors Ireland
PWSAI
Reach Deaf Services
Reach Ireland
Rehab Group
RHS Homecare Roscommon
Sophia Housing Association
Special Olympics Ireland
Spina Bifida Hydrocephalus Ireland
Spinal Injuries Ireland
St. Catherines Association
St. Gabriels Foundation
St. Hilda's Services
The Crann Centre
Vantastic
WALK
West Limerick Independent Living
Western Care
Associate Membership
DFI Associate Members are voluntary bodies, groups, or organisations who are committed to ensuring the inclusion of all disabled people under the UN CRPD. However, their primary activities may be beyond the scope of disability specific services, and they may also not be registered charities. Our Associate Membership provides all the same benefits as our Affiliate membership strand. However, Associate Members may not become involved in the strategic governance of DFI.
Our Associate Members include:
Alcohol Forum
Association of Occupational Therapists of Ireland
Bloomfield Mental Health Services
Cavan and Monaghan Parents Association
Extra Care
Fionnathan Productions
Galway Rural Development
Homefelt
Mayo Autism Camp
PALS
Plan Ireland
Positive Futures
Resilience Healthcare
Respond
Sharing the Journey
Trinity Support and Care
Voluntary Services International
Youth Advocate Programmes Ireland
Governed by Our Membership
DFI's work is guided by our membership through our Nominating Bodies who play an integral part in the delivery of our Strategic Plan. After an initial twelve months of membership all Affiliate Members are encouraged to apply to become a Nominating Body of DFI, enabling them to appoint two DFI Company Members.
Our Company Members work with our Board of Directors to oversee the implementation of our Strategic Plan. A minimum of one new entry to the Company Members Register, from each Affiliate Member organisation, must demonstrate lived experience. Through this mechanism we ensure that all our work is continually guided by registered Charities, committed to the full inclusion of disabled people, and the people they serve.
"We don't want to have to work in silo or be segregated. The pan-disability nature of DFI is unique and prevents our further isolation as providers within the disability sector". - National Associate Member
An Active Membership Policy
Membership of DFI is annual and is renewed on the 1st of January each year. We implement an active Membership Policy and require participation in our work, activities, and research as appropriate to your organisation. Through membership renewal you receive a wealth of combined advocacy, representation, networking and practical support across the DFI Team and the wider disability sector.
"We joined DFI because we want to be part of something bigger. It helps us to ensure that our members voices don't become isolated ". - Affiliate Member, CHO 4
Is there a Cost?
Membership fees operate on a sliding scale dependent upon your level of income. For fee calculation purposes we include all declared income from the previous financial year, inclusive of statutory, earned income, and fundraising, etc.
The Application Process
Membership Applications are currently being accepted. You may apply for membership of DFI by completing the enquiry form or by contacting the Membership Development Manager Susan O'Brien directly at susanobrien@disability-federation.ie. Susan will contact you to progress your application and discuss which membership strand is most suitable for you.