Examples of Cuts for People with Disabilities since 2008
Issued on October 3 2012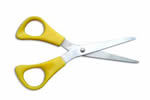 Full Text
Download
Summary
Health
Monthly threshold for the Drugs Payment Scheme increased from €100 to €120 in 2010, and then to €132 in 2012.
Prescription charge of 50 cent for medical card holder to a monthly ceiling of €10 per family.
The Dental Treatment Benefit Scheme was limited to one annual oral examination in 2010. Dental treatments for medical card holders have also been restricted.
The Optical Treatment Benefit Scheme was limitedto a free eye exam only; free spectacles or contact lenses are no longer available.