DFI Newsletter April 2013
Issued on April 1 2013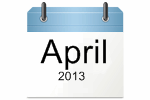 Full Text
Download
Summary
At this stage we have all agreed that people with disability are equal citizens and it"s the job of the State, the business community and community and voluntary sector to work towards opening up mainstream services to people with disabilities. However what we find in practice is that some of the State"s best mechanisms that support a mainstream approach are being repeatedly targeted for cuts far out of proportion to the cuts we see elsewhere during this recession. The Housing Adaption Grant is to be cut by 40% in 2013, the mobility grant and motorised transport grant are ending and memory of that reversal of the drastic cut to Personal Assistant Service are still fresh in everyone"s minds. Government are making decisions that are eroding the road it wants to travel itself.
Budget decisions need to be made in the context of the road we are travelling in relation to disability policy. To implement the policy of mainstream services for people with disabilities much greater linkages are needed between disability and community, and far more integrated planning and decision making is required at national and local level. DFI and Not for Profit will launch "Living in the Community: Services and Supports for People with Disabilities 17 th April, the report is based on the services provided by fifteen organisations in the community.
It is intended that the launch of the report will direct attention to what we have learnt from providing community based services for people with disabilities and highlight to all the changes needed to realise an Ireland where people with disabilities are active and equal citizens in their own communities.
John Dolan
CEO