Training for Success: one-year course for people with epilepsy
May 6 2014, 10:02am
Training for Success is now recruiting for 2014/15
Training for Success is the award-winning one-year course for people with epilepsy run in The Institute of Technology, Sligo in partnership with Epilepsy Ireland and funded through SOLAS.
The course is a FETAC accredited Level 4 Major Award in Employment Skills. It is the only course of its kind in Europe, aiming to facilitate progression for people with epilepsy into further learning and/or employment.
Epilespy Ireland are currently accepting applications for the 2014/2015 academic year.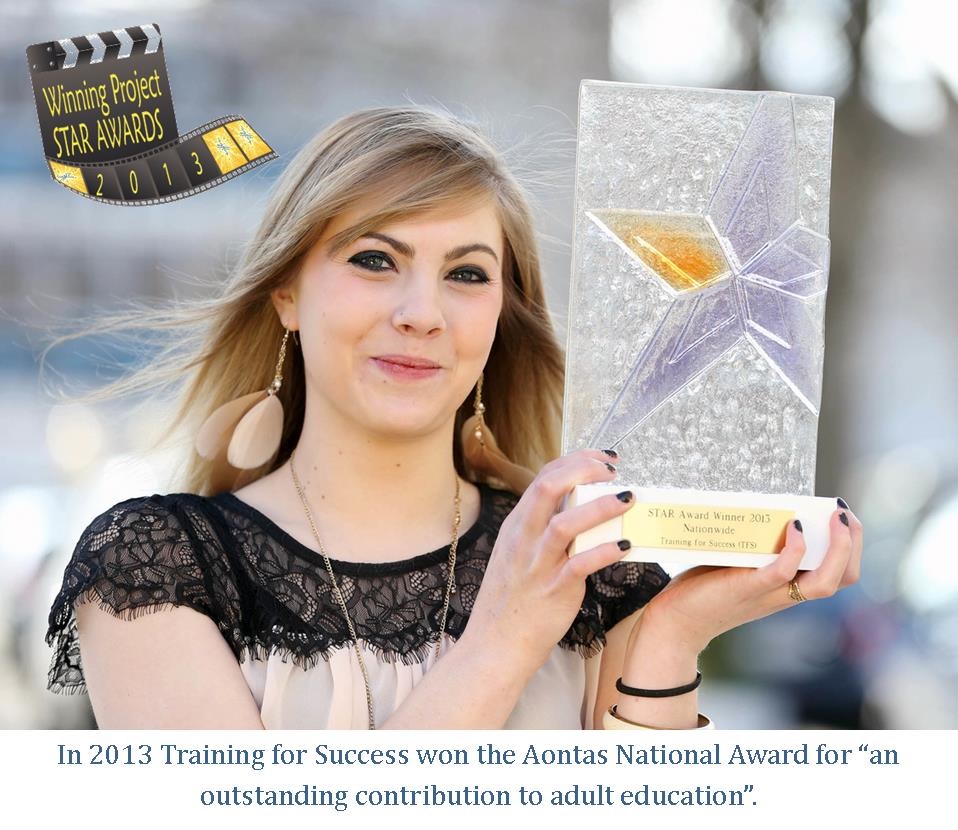 Why take this course?
The course aims to enable students to:
Identify a career of their choice.
Set realistic educational and employment goals and plan to achieve them.
Acquire skills and confidence to gain employment.
Learn about the nature and management of epilepsy.
Promote inclusion in the third level environment.
To enhance individual employability.
The course provides the experience of life in a third level college for many who would not normally have that opportunity. 14 learners are currently taking the course, and over 200 have participated since it was established in 1998.
Who is this course for?
Training For Success is targeted at people with epilepsy who may have experienced difficulty in school, in choosing a career, or may have had to change career direction as a result of developing epilepsy. The course may also be beneficial for those who have had difficulty coming to terms with the diagnosis or who need to develop their personal skills, self-confidence and social skills.
What's involved?
The course is not a third level course. However students are registered I.T. Sligo students and have access to all of the facilities and services available on campus. Most importantly, students are part of a modern vibrant third level institution, meeting and bonding with students from other courses. All course tutors are I.T. Sligo lecturers. Students participate in lectures, tutorials, presentations, project work and assignments as well as a whole range of other activities like discussion groups, person centred planning, one to one supported training, goal setting, peer learning and outdoor pursuits.
Modules include: Epilepsy Management, Career Planning, Communications, Health and Fitness, Personal Effectiveness, Mathematics, Teamwork, Understanding Interculturalism, Work Place Safety, Work Experience, First Aid, Spanish and Art.
All eligible students are paid a SOLAS training allowance equivalent to their social welfare payment and an accommodation allowance of €69.90 per week. This enables students to move to Sligo to participate in the course.
What past students say
"This course was brilliant for me. Before I started it I had no direction or goals. Now I am doing a degree course which I thought I could never do" Joanne W.
"As a result of my participation on Training for Success I managed to get a full time job. I recently passed my driving test. I believe that Training for Success gave me the belief to go out and do it." Vincent M.
"When I was in school all people saw was the epilepsy. When I came to Training for Success it was the first time I was seen as an individual with individual needs. I now intend to do a degree in Event Management and set up my own business" Denise O'Connell
Interested in finding out more?
Our new course starts on the 18th August 2014 and runs for a full year.
To apply, complete an application form and send it to: Honor Broderick, Programme Manager, Training for Success, The Institute of Technology, Ash Lane, Sligo. An interview will then be arranged for you.
No particular educational qualifications are required. Students must be capable of independent living.
For further information contact us on Broderick.honor@itsligo.ie or Tansey.maire@itsligo.ie Ph. 071 9155303.
See also Training for Success on Epiliespy Ireland website