New DFI Representative Tara Matthews to the HSE ASD Awareness and Communications Working Group
November 2 2021, 01:45pm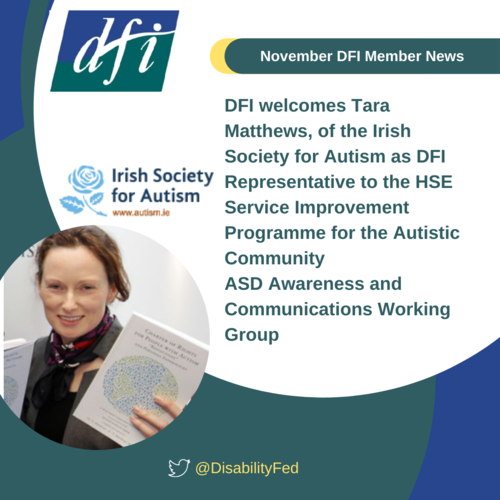 DFI welcomes Tara Matthews, of the Irish Society for Autism as DFI Representative to the HSE Awareness and Communications Working Group, sub group to the HSE Service Improvement Programme for the Autistic Community.
DFI Members are invited to inform the work of Tara on their behalf by getting involved in the DFI Autism Advisory Group.
To get further information on the work of this group contact Cathy McGrath on cathymcgrath@disability-federation.ie / 086 3847 440.
To review the full list of National Health Committees which DFI represents members on click here.