Images from DFI's Pre-budget Discussion Forum, 4th October 2012
Issued on October 4 2012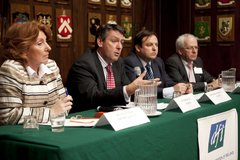 Summary
4th October 2012
Oak Room, Mansion House, Dawson Street, Dublin 2
The Political Panel answering questions from Discussion Facilitator, Cathal Mac Coille.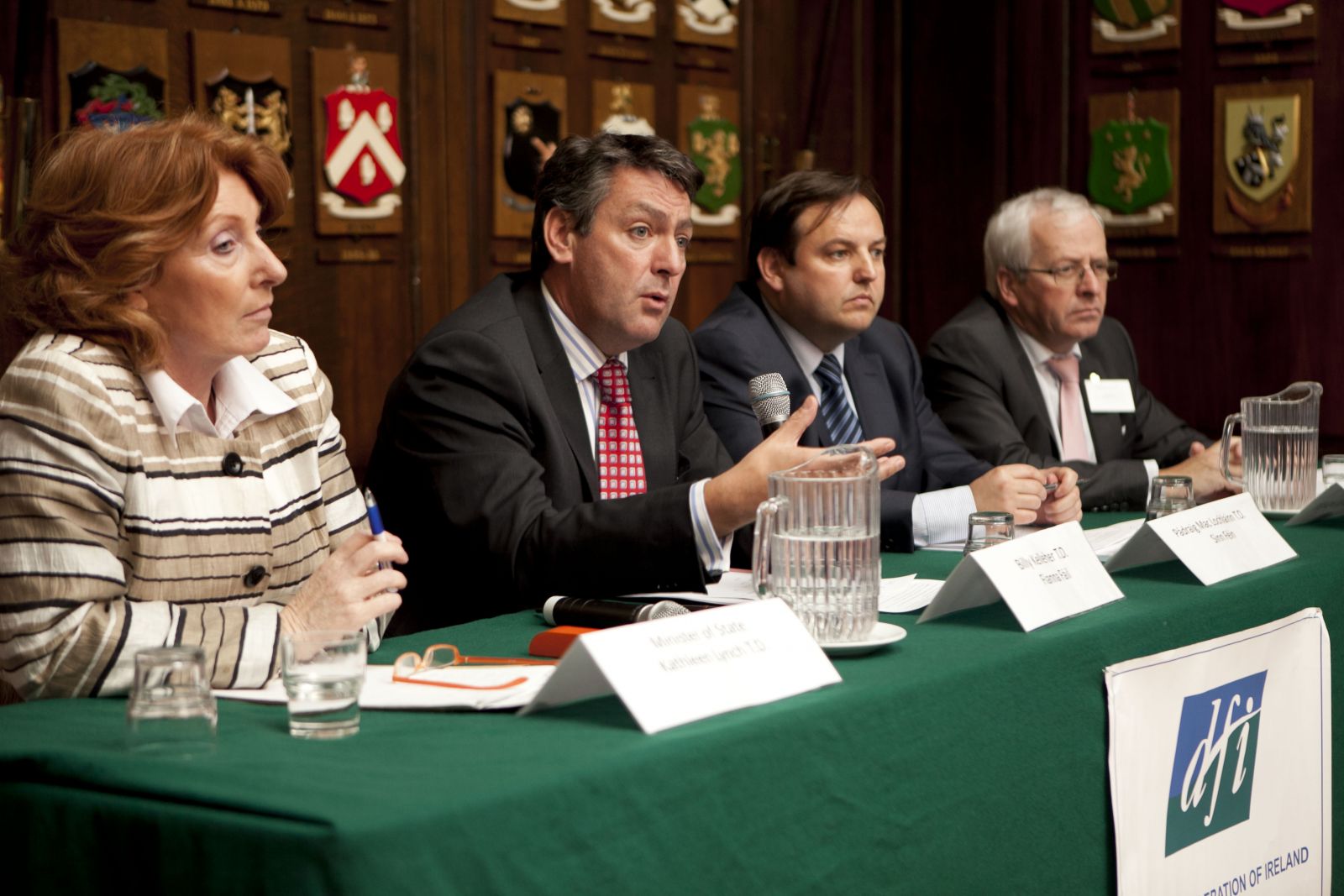 (From Left to Right):
Kathleen Lynch, T.D., (Labour) Minister of State, Department of Health and Department of Justice, Equality & Defence with responsibility for Disability, Older People, Equality & Mental Health.
Billy Kelleher, T.D., (Fianna Fáil) Spokesperson on Health.
Pádraig Mac Lochlainn, T.D., (Sinn Féin) Spokesperson on Justice, Equality and Defence.
Mattie McGrath, T.D., (Independent) Representing the Techinical Group.
Discussion Facilitator, Cathal Mac Coille directing questions at the Political Panel
John O'Sullivan, Vice-Chairperson, DFI delivering the opening address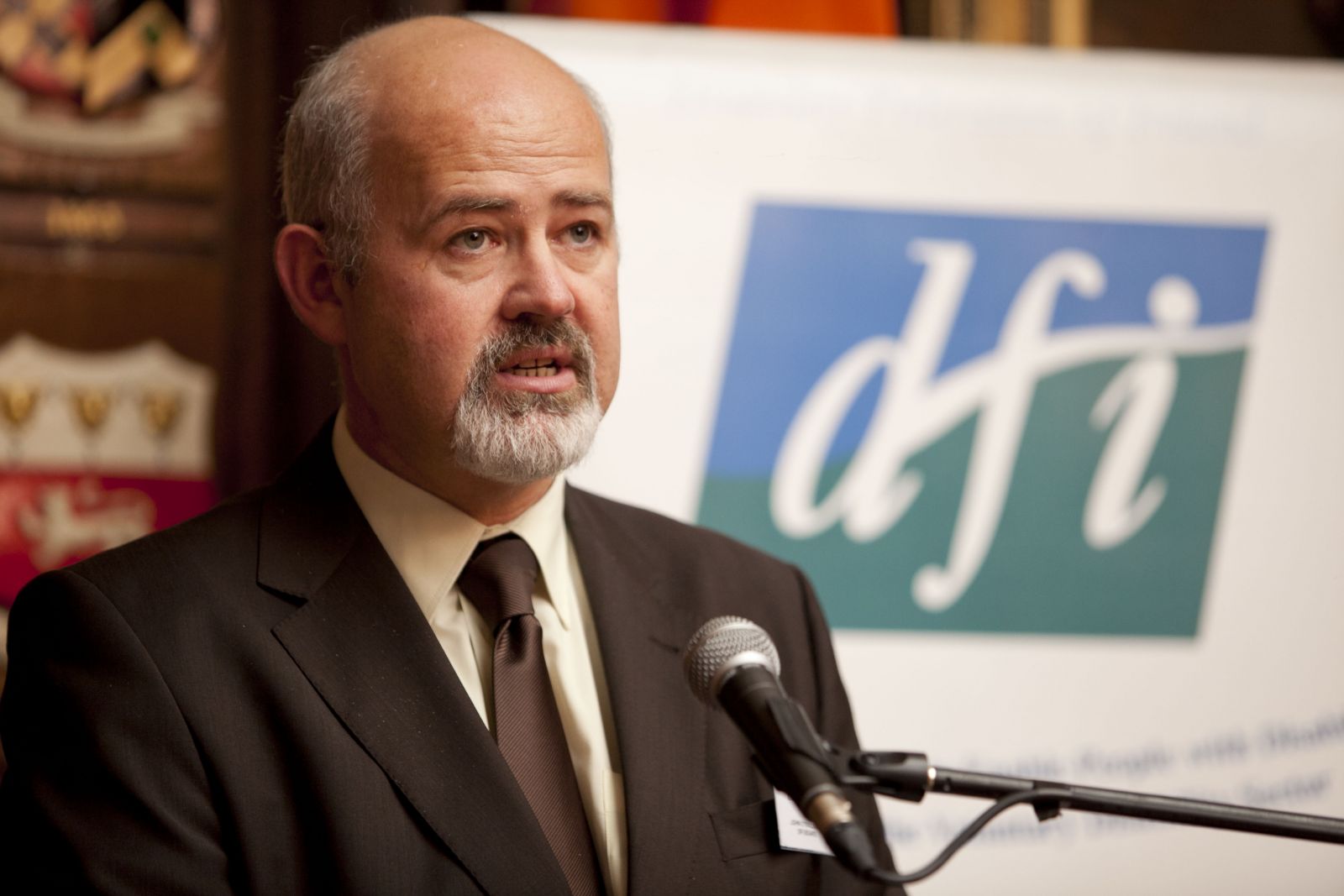 John Dolan, CEO, DFI, speaking at the DFI Pre-budget Discussion Forum