Newsletter April 2011
Issued on April 11 2011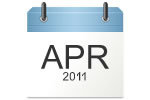 Full Text
Download
Summary
The recent launch of the National Advocacy Service is to be welcomed as an improved and more focused national service, building on the forty plus pilot programmes that preceded it. Speaking at the launch Joan Burton TD, Minister for Social Protection said, "Equality is at the heart of what it means to be a citizen in our democracy. This Government believes that everyone has a right to be free from discrimination and that we all benefit from living in a more equal society."
While the National Advocacy Service is an important development it is worth remembering that this State recently passed legislation to bring into being a Personal Advocacy Service. This has been put on hold due to the recession. This was heralded as a major plank of the National Disability Strategy.
It will be interesting to see how successful the new National Advocacy Service will be in providing a professional, independent and mainstream representative advocacy service to people with disabilities. DFI anticipates that its member organisations will fully support what it is set up to achieve.
The Government, at a wider level, has made significant commitments to disabled people, and the leaders of both parties have named disability and mental health as their priority social inclusion issue. In opposition, politicians can only say what they would do if in Government, but in Government it is only actions that count. We urgently await the plan to progress the implementation of the National Disability Strategy at a time when disabled people, their families and their organisations, are extremely worried about the availability of services and supports to progress their independence.
John Dolan CEO