DFI Led Independent Living Skills Project, ILS presentation to Minister Feighan a heartfelt event
September 23 2021, 10:09am
The DFI led ILS Project as funded by Healthy Ireland Co. Galway was celebrated last Friday 10 September with a meet and greet between project partners, participants and Minister Feighan, Minister of State for Public Health, Well Being and National Drugs Strategy.
Minister Feighan said:
"I am delighted to have met so many people today who shared with me their experience of the Independent Living Skills Project as delivered through Healthy Ireland County Galway. Healthy Ireland is designed to ensure that "no one is left behind" in the delivery of national health and well-being policy. This project recognising the rights of all people with disabilities to access health and well-being training within their local community. It also recognises and deliberately formalises the deep and often unseen work of ensuring genuine inclusion of people with disabilities."
The Independent Living Skills, Healthy Galway County Project brings together voluntary disability organisations providing services for people with intellectual disabilities together with Galway Rural Development Company, GRD and Galway Roscommon Education Training Board, GRETB.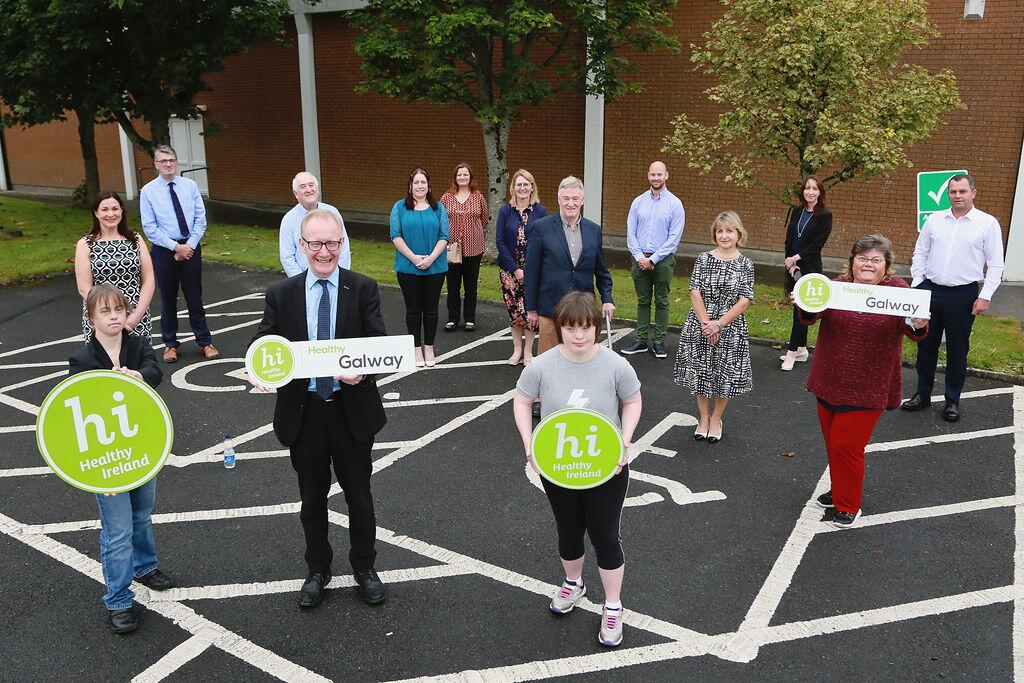 Project partners together with Minister Feighan
John Dolan, DFI CEO said
"The DFI Led Independent Living Skills Project recognises the rights of people with disabilities to access health and well being initiatives where they live. Inclusion does not happen on its own. Healthy Ireland has supported the deliberate and formal commitment by everyone to make sure that people with disabilities are included and supported equally in their local communities. "
From left - Cathy McGrath, DFI Project and Membership Development Manager, Amanda Corbett, Resource Worker, Brothers of Charity Services Ireland West Region, Róisín De Búrca, training participant, Minister Frank Feighan, and Eimear Joyce, Personal Facilitator, Ability West.
The project is continuing until year end including the following actions: training for people with intellectual disabilities and their families in Assisted Decision Making, training for project partner staff in ASDAN and family support sessions.
For further information contact cathymcgrath@disability-federation.ie / 086 384 7440