Is a Community Participation Network needed in your County? 
June 17 2021
The Community Participation Network in Mayo is a County based Network established in 2014 and facilitated by the DFI. Members include staff from a range of Disability Services, Local Development Companies, Family Resource Centres, Local Link & the ETB. The voice of people with disabilities is represented on the group by two members who live with a disability. The CPN has evolved over time and now aims to:
Facilitate Networking
Facilitate the Dissemination & Sharing of information
Support Learning
Facilitate Collaboration
Deliver Training
Several collaborative projects have developed from the CPN: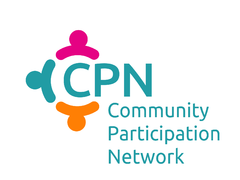 Mayo Employment & Disability Event
Mapping of Voluntary Disability Groups in the Mayo Northeast SICAP Area
Mayo Parkinson's Service Development Plan 2021- 2026:
Access For All Mayo Group
Castlebar Autism Friendly Town Committee
Self-Advocacy Training
Key to the development of the CPN Mayo is that it responds to an information and support need for Disability staff and stakeholders and should the same needs exist in other counties, a CPN may be required.
Testimonials
"I found the discussions ….and the ensuing research into the needs of smaller groups providing services in the North East to be really reassuring and felt… above projects the needs of ….and other smaller Voluntary groups were listened to and then we were supported and helped accordingly."
"I find the Mayo CPN great especially for being able to connect with other organisations and get involved in collaborative work"
"I think the network is a great way for people to communicate what they are working on and also to come together to collaborate. I learn a lot from other groups in the network and I think it is a perfect place for collaborations to grow and merge." 
"I find the information shared very helpful.  Keep up the good work!"