Children in Hospital Ireland
November 10 2022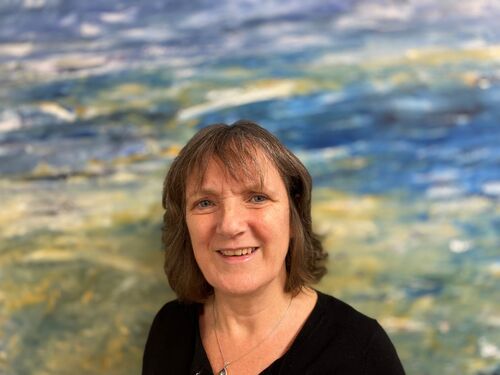 In November 2022 we introduced our very first Member Spotlight feature. We met with Anna Gunning CEO of Children in Hospital Ireland who spoke to us about how a letter in The Irish Times in the late sixties led to a coffee table advocacy group of parents which eventually became Children in Hospital Ireland. Anna also shared some of the advocacy work being undertaken by CIH around the financial stresses of having a child in hospital.
You can listen to Anna's interview here
Did you know that each year in Ireland there are, on average, over 270,000 hospital visits by children?
For over 100,000 children this means an average of a 3-night stay.
Every year, 75,000 child inpatients are under 4 years of age and almost all are admitted through A&E – an unexpected and unplanned visit.
Children in Hospital Ireland is all about making hospital a happier place for children through play and advocacy.
We also met with Elizabeth Morrin, CIH's Volunteer Manager. Elizabeth spoke to us about the important role of community volunteers. She also shared her hopes for the future development of CIH.
You can listen to her interview here.
The Work of Children in Hospital Ireland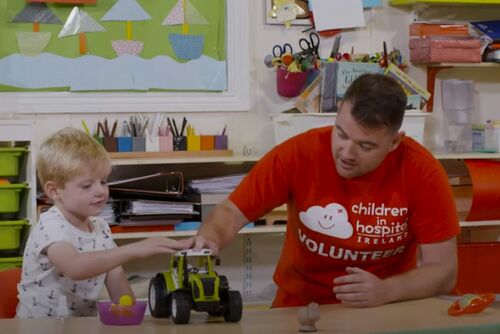 Since its establishment in 1970 CIH has sought to highlight the rights and welfare of children in hospital, the specific challenges faced by children in hospital and their parents or carers, the right of the child in hospital to play, and the need for a more child-centred approach in the provision of healthcare services for children. CIH is widely recognised to have played an important role in influencing many positive changes that have occurred in hospital care for children in Ireland over recent decades. Today there are approximately 500 volunteers that facilitate play and provide information services within 14 paediatric units around Ireland.
Advocacy
In the early years, CIH advocated in particular for recognition of the right of parents to stay with their child in hospital, for visiting times to be extended, and for the facilitation of visits by siblings and other family members. It urged that children's units be provided in all general hospitals where children were being treated and that these units be staffed by personnel with paediatric training.
CIH also promoted the right of children to have access to education while in hospital and the need to develop hospital play specialist services.
Today, CIH continues its advocacy activities, in particular by bringing to the attention of policymakers and hospital managements, including the development team for the Children's Hospital Group, the insights and knowledge which CIH has gained from its work and especially from direct contacts with children in hospital and their families. CIH also continues to draw attention the importance of providing opportunities for play and recreation for children and young people in hospital, the positive role which play and recreation can have in recovering from illness and the need for increased provision of hospital play specialist services.
Keep up to date with the work of CIH here.
Thanks to Anna and Elizabeth for their welcome!