Disability Federation of Ireland Board
DFI Board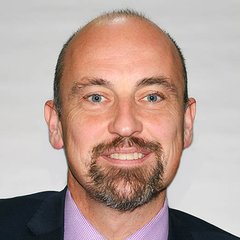 Gary Lee Chairperson
More about Gary
Gary is a practicing Solicitor with particular expertise in Disability Law and Mental Health and Capacity Law. He is a member of the Law Society of Ireland, has chaired Mental Health Tribunals since their inception in 2006 and is on the Law Society's Human Rights Committee.

Former CEO of the Center for Independent Living, Gary was reappointed to the National Disability Inclusion Strategy Implementation Group by the Minister for Disability in 2015. He is also a member of the HSE Value for Money Working Group on Disability and Community and was appointed to the Government Taskforce on Personalised Budgets in 2016.

Gary has a Law Degree from University College Dublin, a Masters Degree in Management (Community & Voluntary Sector) from Dublin City University and a Certificate in Disability Studies from Maynooth University.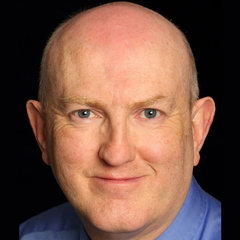 Fran Brennan Vice Chairperson
More about Fran
Fran is a former Marketing Manager and General Manager/Director of the Irish subsidiary of a multinational corporation. During this time he also served as Board Member of the Finglas Cabra Partnership for 8 years and Chairperson of the Local Employment Services Network in that area.

He embarked on a new career in the voluntary sector in 2003 as General Manager of Living Life Counselling for 6 years followed by terms as Development Manager of the think tank TASC and Peamount Healthcare. He has been CEO of the Post Polio Support Group, an organisation that provides a range of services and supports to Polio Survivors, for the past 3 ½ years.

He was elected to the Board of DFI in July 2016. Subsequently appointed to the Premises and Finance & Audit Sub-Committees of the Board.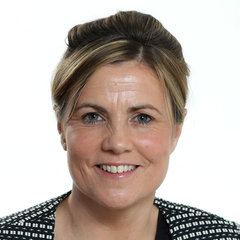 Alison McCallion Vice Chairperson
More about Alison
Alison has worked in the Disability Sector for 9 years. She also spent 19 years working in the Education industry. Seven of those years were spent supporting marginalized groups. During that period she worked with the Department of Social Welfare in the Tolka Area, Ballymun and Northside Partnerships.
She joined the Central Remedial Clinic, CRC, in 2015 and she is now Head of Adult Services, supporting 300 adults with disabilities across Dublin. She is responsible for the strategic leadership, management and development of Adult Services, in consultation with the adults she supports.
Alison is Not-for-Profit-Association Representative, the National New Directions Implementation Group, the HSE School Leavers Group and the Interim Standards subgroup.
Pat is Vice President of the European Disability Forum and President of European Down Syndrome. He is now retired as Chief Executive Officer of Down Syndrome Ireland and is past-President of of Down Syndrome International. His son, aged 38, has Down Syndrome. He is a past Chair of the Disability Federation of Ireland. Pat served on the Board of the Children's Rights Alliance and on the governing body of the International Disability Alliance. He represents EDF at the Council of Europe and on other committees. He has presented papers at the UN in New York and Geneva on the right to vote for Persons with Disabilities as well as on issues such as employment, communtiy and education. He has been a long-time advocate for the full inclusion of people with Down Syndrome in particular, and all people with disabilities, in society at every level. 
Iulia is the Manager of the International Growth Team for Google. She holds a Law degree and a Research Master's in Public International Law. She is very passionate about international law due to her previous background and education, non-governmental organisations and generally getting involved in communities and giving back. In her current role she manages a team of international consultants advising top advertisers on how to grow their businesses internationally. Additionally, she runs a couple of Start-up initiatives in Europe, organises workshops and attends industry events as a public speaker. 
Michael has been employed with the Irish Wheelchair Association for over 20 years. He has held several positions over that period, his current position is National Director of Assisted Living Services. The Assisted Living Services is the largest of IWA's services which provides the service of a personal assistant to individuals with physical and sensory disabilities. These PA's assist individuals in their homes and communities facilitating community participation, access to education, employment andimproved quality of life. The service is designed by the individual to maximise control over their personal service. In 2018, the Assisted Living Service provided support to over 2,300 individuals. 
Michael is also the Director with responsibilty for the organisaitons' transport fleet of over 120 vehicles and the Monitoring Assesment Advice and Tuition Service, this service provides driving lessons to people with disabilities across the country in specially adapted vehicles. In 2018, they provided driving tuition to 330 students, facilitating them to commence or return to driving. 
As a senior member of the Association he is actively involved in the advocacy work of the Association with a focus in lobbying on transport issues and the requirements for additional services. 
Olga is the Services Manager for the Multiple Sclerosis Society of Ireland. She is a social worker and throughout her career has worked in a number of different areas botha t home and abroad. She has been a co-opted member of the DFI board for 2 years now. 
In her current position she is responsible for the delivery of a range of services throughout the country for people who live with MS and their families. These services include respite, community support, information and a range of programmes which support people to live fully in their communities. 
She is committed tot he provision of quality services, and she understand how these services can support people with MS to live the life of their choice. 
She is very aware of the huge gaps in services that people with MS and others with disabilities experience and believes that MS Ireland has a very important role in advocating  for the extension of existing services and the development of new and innovative services that are client centred. She believes that this will only be achieved by co-ordinated and focused advocacy agenda and her membership of the Board of DFI gives her the opportunity to contribute to the agenda.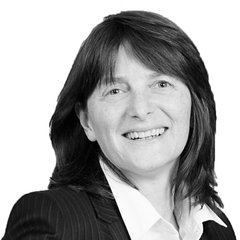 Anne Griffin Board Member
More about Anne
Anne was the General Manager for the World Meeting of Families in 2018 for the visit of Pope Francis. Anne is an Event Industry awards winner, with over 20 years senior business management experience. As the General Manager, Anne had an involvement with all areas of World Meeting of Families, as well as the mangement of over 50 staff and over 6,000 volunteers. Experienced in the co-ordiantion of large scale events, she was previously General Manager for the IEC2012 in Dublin, Consultant Operations Advisor to the IEC2016, held in the Philippines, and continues to work overseas in a consultancy role for the Pontifical Committee for IECs. Previous roles include Operations Director with MCI Dublin, Abbey Conference and Corporate and the Heart and Lung Transplant Association where she was responsible for delivering International & World events in Ireland and across many locations around the world.  
Kevin has direct experience of disability, having lost his sight in 2001, at the age of fourteen. He currently holds the position of Head of Policy, Advocacy & Campaigns with the NCBI. Prior to this, he was the Advocacy and Communications Manager with the Asthma Society of Ireland. He also served as interim CEO of The Society during his tenure. 
Prior to that, Kevin worked as a parliamentary assistant in Leinster House. He has also worked on local and national media, with Newstalk 106-108. He holds a degree in jorunalism from DCU and a Master's in Public Affairs and Political Communications from DIT. He is a memebr of the National Disability Stakeholders Group and attends the consultative committees for the Department of Communications. He is a board member of The National Transport Authority and Vision Sports Ireland. He has represented his country at blind soccer.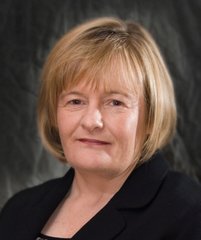 Siobhan Long Board Member
More about Siobhan
Siobhan Long has worked in the field of Assistive Technology since 1991. Siobhan's current role involved management of Enable Ireland's National Assistive Technology Training and SeatTech Services. Siobhan works with two teams of highly skilled individuals who strive to deliver innovative, person-centered AT and custom seating solutions to a wide range of individuals with differing abilities and needs. Technology is changing repidly and the goal is to ensure that those who can benefit from what it has to offer, can gain access to it in a timely manner. Another goal of Enable Ireland's AT and SeatTeach services is to influence the development of future technologies. Partnering with AT users to advocate for better Assistive Technology services, solutions and support is a key objective for our service. 
Enable Ireland provides services to children and adults with disabilities and their families from 40 locations in 14 counties. Encompassing services from childhood to adulthood, expert teams work with the individual and their family on plan for each life stage. Enable Ireland's mission is to work in partnership with those who use the services to achieve maximum independence, choice and inclusion in their communities. Enable Ireland focuses on the person, not the disability. We believe that access, inclusion and equality are basic rights for all people and assert that society must recognise and accommodate individual needs.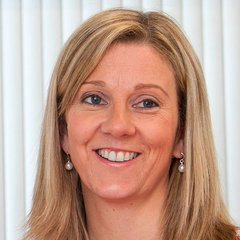 Gráinne O'Leary Board Member
More about Gráinne
Over the past 13 years Gráinne has developed, lead and implemented an ambitious Services Programme for people living with arthritis and supporting infrastructure for service delivery, including the Stanford University Self-Management Programme to over 5,000 people. She has actively participated in the growth of the organisation and the ongoing development and implementation of its long- term strategy. Gráinne has built, motivated and managed teams of staff and volunteers to deliver on the strategic goals, objectives and targets of the services.

She is a Stanford University accredited Master Trainer in the Chronic Disease and Arthritis Self Management Programmes.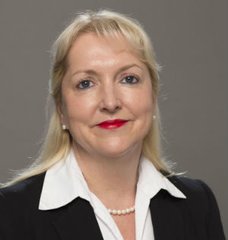 Julie Sharp Board Member
More about Julie
Julie joined the Bank of Ireland as Head of Group Human Resources on 14 June 2010. Julie brought a diverse HR experience to the Group, gained in several different companies including ING where she more recently worked. At ING, Julie held a number of senior management positions ranging from Regional HR Director Asia Pacific for ING Investment Managment, based in Australia to Regional Head of HR and Management Board member, ING Asia Pacific based in Hong Kong. In this role she was responsible for 17,000 employees covering investment management, insurance and real estate. Prior to ING, Julie worked in senior HR Director roles Arthur Anderson, Citibank and Fairfax Media. 
Julie holds and MBA in International Business Management form Charles Sturt University, having previously graduated form the University of New South Wales with a Bachelor of Science,majorign in Psychology.