Disability Federation of Ireland Board
DFI Board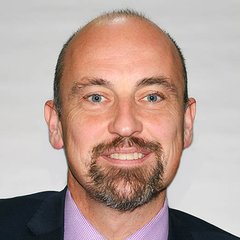 Gary Lee Chairperson
More about Gary
Gary is a practicing Solicitor with particular expertise in Disability Law and Mental Health and Capacity Law. He is a member of the Law Society of Ireland, has chaired Mental Health Tribunals since their inception in 2006 and is on the Law Society's Human Rights Committee. A former CEO of the Center for Independent Living, Gary was reappointed to the National Disability Inclusion Strategy Implementation Group by the Minister for Disability in 2015, he is also a member of the HSE Value for Money Working Group on Disability and Community and was appointed to the Government Taskforce on Personalised Budgets in 2016. Gary has a Law Degree from University College Dublin, a Masters Degree in Management (Community & Voluntary Sector) from Dublin City University and a Certificate in Disability Studies from Maynooth University.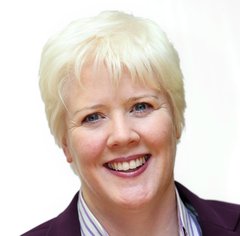 Elaine Howley Vice Chairperson
More about Elaine
Director of Policy and Advocacy, NCBI.
For the last 25 years Elaine has worked in the disability sector and had responsibility for development and delivery of NCBI Services until 2016 when she was appointed as Director of Policy and Advocacy at NCBI. She is a Social Worker by background and a Registered Family Therapist. Elaine is a member of the Institute of Directors in Ireland, having completed her Diploma in Company Direction in 2011 and is Vice Chair of the Board of the Disability Federation of Ireland. She has just embarked on a Professional Diploma in Human Rights and Equality at the IPA having been awarded a bursary from IHREC.
Elaine's commitment to disability related issues began when Elaine was a student (with impaired vision) in UCD in the early 1990's and during Fresher's Week she formed a college society for students with disabilities in an attempt to meet and work with other students who found themselves having to advocate individually to have their particular requirements met. Through the commitment and support of many others, and in particular Professor John Kelly (the then Registrar of UCD) and Carmel Bevin in the Registration office this  then expanded to become a National association (NADSHE) currently known as AHEAD (Association for higher education, access & disability) of which Elaine was the first Honorary Secretary.
Elaine believes that every person should have the opportunity to reach their full potential in whatever they choose to do in life. She has a strong commitment to Human Rights and particularly the rights of people with disabilities and continues to be committed to access for all.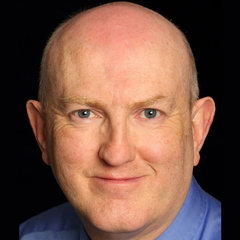 Fran Brennan Vice Chairperson
More about Fran
Former Marketing Manager and General Manager/Director of the Irish subsidiary of a multinational corporation. During this time also served a Board member of the Finglas Cabra Partnership for 8 years and Chairperson of the Local Employment Services Network in the area.
Embarked on a new career in the voluntary sector in 2003 as General Manager of Living Life Counselling for 6 years followed by terms as Development Manager of the think tank TASC and Peamount Healthcare. CEO of the Post Polio Support Group, an organisation that provides a range of services and supports to Polio Survivors, for the past 3 ½ years.
Elected to the Board of DFI in July 2016. Subsequently appointed to the Premises and Finance & Audit Sub-Committees of the Board.
Don Bailey Board Member
Pat Clarke Board Member
Michael Doyle Board Member
Olga Estridge Board Member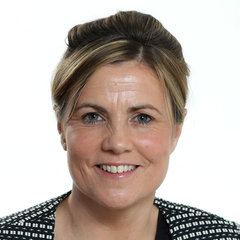 Alison McCallion Board Member
More about Alison
Alison McCallion has worked in the Disability Sector for nine years. She also spent 19 years working in the education industry. Seven of those years were spent supporting marginalized groups. During that period I worked with the Department of Social Welfare, the Tolka Area, Ballymun and Northside Partnerships.
I joined the Central Remedial Clinic, CRC, in 2015 and she is now Head of Adult Services, supporting 300 adults with disabilities across Dublin. She is responsible for the strategic leadership, management and development of Adult Services, in consultation with the adults we support.
Alison is Not-for-Profit-Association Representative on the National New Directions Implementation Group, the HSE School Leavers Group and the Interim Standards subgroup.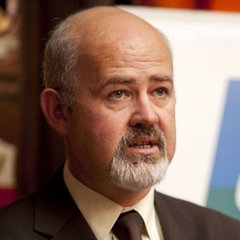 John O'Sullivan Board Member
More about John
John took up his position as Regional Director of Services in April 2005. Prior to joining Enable Ireland, John enjoyed a 23 year career in the Health Service Executive during which he filled a number of management roles across a wide range of Health and Social Services including IT; Child Care; Public & Environmental Health; Community Care; Births, Deaths & Marriages and Disability Services where he served as Director of Disability Services for HSE East.
John is committed to supporting Enable Ireland in delivering the highest quality services through a team based approach. He works closely with the Directors of Services, National Managers and their teams regarding the provision of services and striving to achieve the goals set out in the Strategic Plan. John believes this approach is critical to successfully meeting the challenges we face in delivering our services in the current economic environment.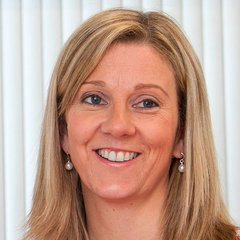 Gráinne O'Leary Board Member
More about Gráinne
Over the past 13 years she has developed, lead and implemented an ambitious services programme for people living with arthritis and supporting infrastructure for service delivery, including the Stanford University Self-Management Programme to over 5,000 people. She has actively participated in the growth of the organisation and the ongoing development and implementation of its long- term strategy. . Gráinne has built, motivated and managed teams of staff and volunteers to deliver on the strategic goals, objectives and targets of the services. She is a Stanford University accredited Master Trainer in the Chronic Disease and Arthritis SelfManagement Programmes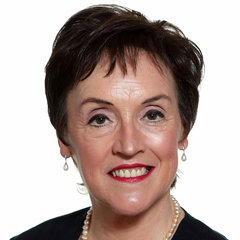 Kathleen O'Meara Board Member
More about Kathleen
Appointed in 2016 as Director of Communications, Public Affairs & Fundraising at Rehab Group. She is responsible for raising awareness of Rehab's work through advocacy and communications strategies and also for building on key relationships with relevant partners and government bodies. She oversees and co-ordinates fundraising activities focused both on corporate and major donors as well as local initiatives in the communities in which Rehab works.
Previously she was head of Advocacy & Communications, with the Irish Cancer Society (from 2008) and was a former Member of Seanad Éireann, and a former ministerial advisor. She also worked as a journalist, both freelance and with RTÉ.