Disability Federation of Ireland Board
DFI Board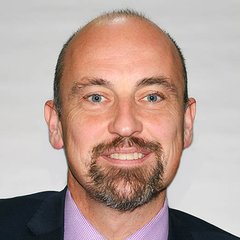 Gary Lee Chairperson
More about Gary
Gary is a practicing Solicitor with particular expertise in Disability Law and Mental Health and Capacity Law. He is a member of the Law Society of Ireland, has chaired Mental Health Tribunals since their inception in 2006 and is on the Law Society's Human Rights Committee.

Former CEO of the Center for Independent Living, Gary was reappointed to the National Disability Inclusion Strategy Implementation Group by the Minister for Disability in 2015. He is also a member of the HSE Value for Money Working Group on Disability and Community and was appointed to the Government Taskforce on Personalised Budgets in 2016.

Gary has a Law Degree from University College Dublin, a Masters Degree in Management (Community & Voluntary Sector) from Dublin City University and a Certificate in Disability Studies from Maynooth University.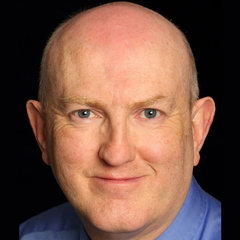 Fran Brennan Vice Chairperson
More about Fran
Fran is a former Marketing Manager and General Manager/Director of the Irish subsidiary of a multinational corporation. During this time he also served as Board Member of the Finglas Cabra Partnership for 8 years and Chairperson of the Local Employment Services Network in that area.

He embarked on a new career in the voluntary sector in 2003 as General Manager of Living Life Counselling for 6 years followed by terms as Development Manager of the think tank TASC and Peamount Healthcare. He has been CEO of the Post Polio Support Group, an organisation that provides a range of services and supports to Polio Survivors, for the past 3 ½ years.

He was elected to the Board of DFI in July 2016. Subsequently appointed to the Premises and Finance & Audit Sub-Committees of the Board.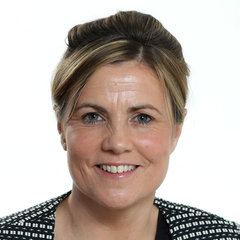 Alison McCallion Vice Chairperson
More about Alison
Alison has worked in the Disability Sector for 9 years. She also spent 19 years working in the Education industry. Seven of those years were spent supporting marginalized groups. During that period she worked with the Department of Social Welfare in the Tolka Area, Ballymun and Northside Partnerships.
She joined the Central Remedial Clinic, CRC, in 2015 and she is now Head of Adult Services, supporting 300 adults with disabilities across Dublin. She is responsible for the strategic leadership, management and development of Adult Services, in consultation with the adults she supports.
Alison is Not-for-Profit-Association Representative, the National New Directions Implementation Group, the HSE School Leavers Group and the Interim Standards subgroup.
Pat Clarke Board Member
Iulia Crisan Board Member
Michael Doyle Board Member
Olga Estridge Board Member
Anne Griffin Board Member
Kevin has direct experience of disability, having lost his sight in 2001, at the age of fourteen. He currently holds the position of Head of Policy, Advocacy & Campaigns with the NCBI. Prior to this, he was the Advocacy and Communications Manager with the Asthma Society of Ireland. He also served as interim CEO of The Society during his tenure. 
Prior to that, Kevin worked as a parliamentary assistant in Leinster House. He has also worked on local and national media, with Newstalk 106-108. He holds a degree in jorunalism from DCU and a Master's in Public Affairs and Political Communications from DIT. He is a memebr of the National Disability Stakeholders Group and attends the consultative committees for the Department of Communications. He is a board member of The National Transport Authority and Vision Sports Ireland. He has represented his country at blind soccer.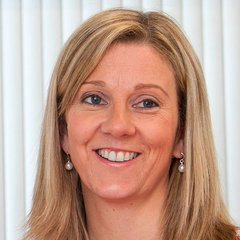 Gráinne O'Leary Board Member
More about Gráinne
Over the past 13 years Gráinne has developed, lead and implemented an ambitious Services Programme for people living with arthritis and supporting infrastructure for service delivery, including the Stanford University Self-Management Programme to over 5,000 people. She has actively participated in the growth of the organisation and the ongoing development and implementation of its long- term strategy. Gráinne has built, motivated and managed teams of staff and volunteers to deliver on the strategic goals, objectives and targets of the services.

She is a Stanford University accredited Master Trainer in the Chronic Disease and Arthritis Self Management Programmes.
Julie Sharp Board Member